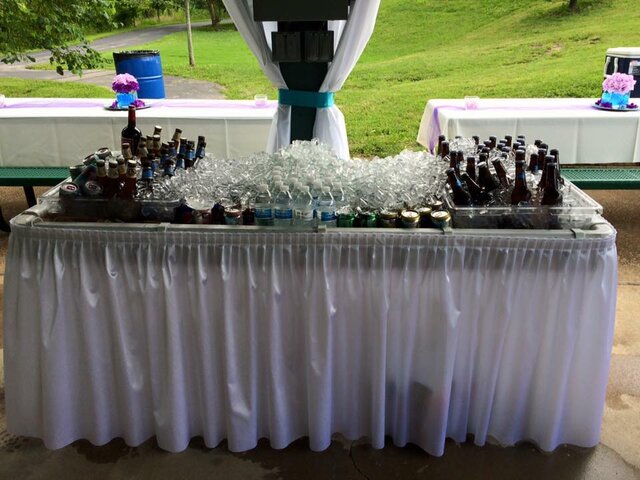 Fill and Chill Table
SKIRT NOT INCLUDED. Skirt will need to be rented speprately.
​​​​​​This table is designed to hold ice keeping food and beverages cold. It has a tapered bottom and features a two-stage drain system. Steel legs lock in place to provide superior strength but collapse for storage. Use indoors or out. Weight capacity 500lbs including 75 to 100 lbs. of ice.
Dimensions – Outside 73" x 31" x 6 ½" Depth
Dimensions – Inside 69" x 29" x 3 ½" Well Depth2