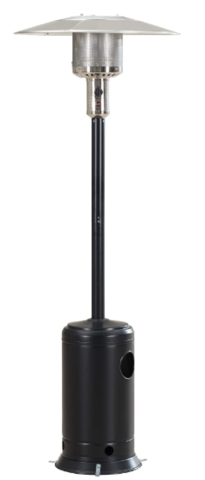 Heater (Propane)
Propane patio heater rentals allow you to heat an area of up to 200 square feet, maintaining a comfortable and warm area for your guests. This durable and powerful patio heater is perfect for keeping the party going as evening arrives in spring and fall.
Fuel Type: Propane
Size: Height – 7 feet 5 inches
Color: Stainless steel
Includes: Propane tank with fuel
THIS CANNOT BE USED UNDERNEATH TENTS!!!!