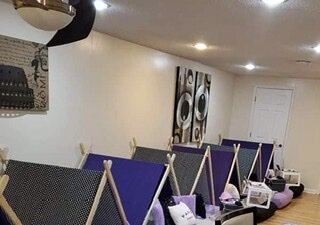 Kid's Tent Package (The Basics)
A SECURITY FEE OF $20.00 IS REQUIRED. IT WILL BE RETURNED ONCE ALL OF THE ITEMS HAVE BEEN RETURNED & NOT DAMAGED.
PLEASE ADD "KID'S TENT PACKAGE SECURITY FEE" TO YOUR ORDER.
This package includes:4 Tents
4 Mattress
4 Pillow/Throw
4 Set of Sheets
4 Tray1 Electric Air Pump
These A-Frame slumber party tents are perfect for kids sleepover parties, birthday slumber parties.
Tents can fold up flat. These tents create a magical atmosphere for kids, whether it be celebrating their special day with friends or playing make believe in their own fort.
Assembled Dimensions: Tents are approx. 48" in height and 48" long but can vary in height depending on how wide they are left open at the bottom. They fit perfectly over a twin size mattress.
The tent will work best on carpeted surfaces.