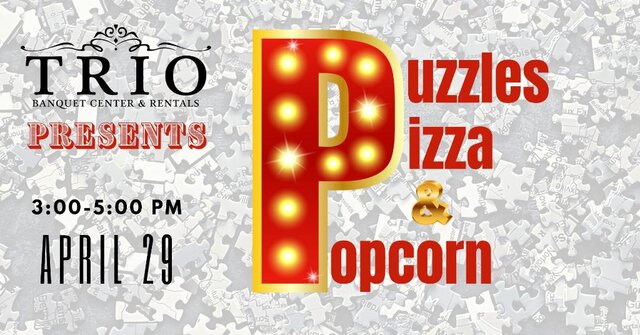 Puzzles, Pizzas, & Popcorn
Are you looking for something FREE fun & different? Join us from 3:00pm to 5:00pm for Puzzles , Pizza, & Popcorn!!! Included with your FREE ticket is a personal size pizza, a drink, and a 300 piece puzzle to keep. Tickets are FREE and can be reserved at www.triobanquetcenter.com or by calling 636-757-365.
RESERVATIONS REQUIRED TO ENSURE THAT EVERYONE HAS A PUZZLE.