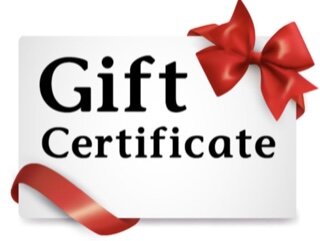 Trio Gift Certificate
Are you looking for a gift for a new homeowner, or someone hosting an event? What about a gift card to help them with the cost of their house warming, wedding reception, or their birthday party? You can pick the amount (just change the quantity...for example if you wanted to give someone $50 you would make the quantity 5...5 x $10=$50).
This giftcard can not be used towards the cost of renting linen.
IN THE CUSTOMER COMMENTS INCLUDE THE FIRST AND LAST NAME OF THE RECEPIENT.